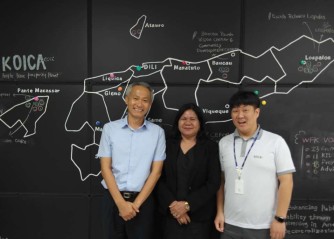 KOICA and the Ministry of Agriculture and Fisheries (MAF) held the Knowledge sharing Seminar on "Agriculture Cooperatives to increase the Farming Income" training program on 28th August, which was conducted as a KOICA online training program.
Dr. Maria Odete Guterres, Director General of MAF gave the presentation on the current status of agriculture in Timor-Leste, and shared action plans derived from the KOICA training program conducted in July.
This Webinar was opened to public who has interest in the agriculture sector of Timor-Leste. Over 60 people from MAF, University, and NGO, Farmer participated and discussed the matter of the agricultural circumstance and challenges for the development of the agricultural sector of Timor-Leste.
KOICA Timor-Leste will continuously do our best in the ways to dedicate the development of Timor-Leste. 
KOICA ho Ministerio Agrikultura no Peskas (MAP) realiza Seminar fahe/kompartilla koñesimentu iha "Koperativa Agrikultura hodi hasa'e rendimentu ba agríkultór sira" programa treinamentu ne'e realiza iha 28 Agusto 2020 hanesan Programa Treinamentu Online KOICA nian.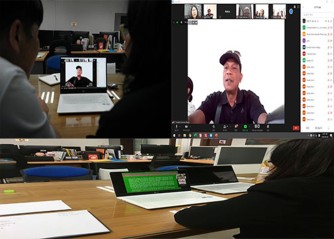 Dr. Maria Odete Guterres, Diretora Jerál MAP, halo apresentasaun kona ba situasaun atual agrikultura iha Timor-Leste, no fahe planu asaun sira hafoin simu programa treinamentu online ne'ebe hala'o iha fulan Jullu.
Webinar (seminar online) loke ba publikú ba sira ne'ebe iha interese iha setor Agrikultura Timor-Leste nian. Ema liu 60 husi MAP, Universidade, ONG no agríkultór sira mak partisipa no halo diskusaun asuntu situasaun agrikultura no obstaklu sira ba dezenvolvimentu setor Agrikultura iha Timor-Leste.
KOICA iha Timor-Leste sei kontinua halo di'ak liu atu dedika dezenvolvimentu ba Timor-Leste
Artikel ida ne'e responsavel husi; Diresaun Nasional Agrikultura Hortikultura e Estensaun